A city of many delights, there is something for everyone in Catalonia's capital. Barcelona offers Roman ruins, Modernist architecture and contemporary museums, not to mention a wealth of food and drink to suit all taste buds. This compact city, squashed between mountains and the Mediterranean coast, always seems to score high on the top European city lists. Read on to find out why with our selection of the best things to do in Barcelona in 2020 and beyond.
If you're a culture vulture, then Barcelona boasts a host of museums to visit. Museu Nacional d'Art de Catalunya (MNAC), standing at the foot of Montjuic houses a vast collection of Gothic, Renaissance, Baroque and Contemporary art. The cherry on top of any trip to this museum is a visit to its roof top, which provides breathtaking, 360-degree views of the city. If you want to soak up the work of world famous Spanish and Catalan artists then check out Museu Picasso, housed in a 14th century gothic palace, or Fundació Joan Miró contained within a 1970s avant-garde building designed by celebrated architect Josep Lluís Sert, a site to behold in itself.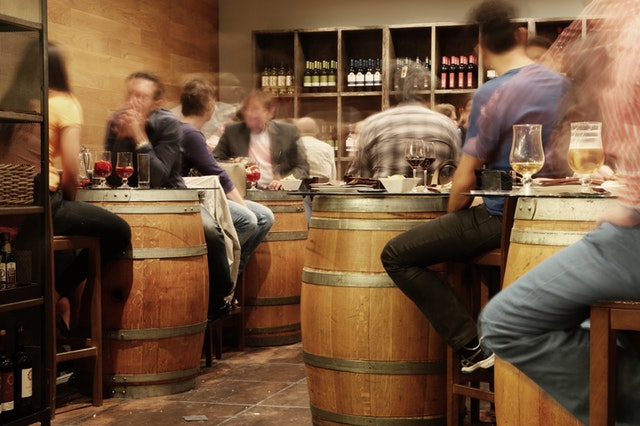 Avoid the masses on Las Ramblas and the other tourist hot spots and head to the quiet streets for some authentic and affordable tapas. El Born is home to restaurant Bodega La Puntual, which sells original tapas made with quality ingredients. Similarly, La Bombeta in the Barceloneta neighbourhood offers good quality, classic tapas dishes. However, make sure to get there early, as it is often busy!. A more modern take on the tapas bar comes in the form of gastrobar Betlem in the Eixample. This cosy bar offers a range of traditional tapas with a twist, such as patatas bravas and Iberian ham croquettes.
The city's burgeoning cosmopolitan youth culture has inspired the creation of numerous vintage shops, cementing Barcelona's reputation as one of the best cities in Europe for vintage shopping. It's worth heading off down the winding streets of the old city to discover a treasure trove of boutiques. If you're looking for luxury garments, then head to the small family-run boutique Bon Vent  in El Born. Or, if you're looking for some old-school pieces, try Kilostore in El Raval which offers an array of vintage clothing priced by the kilo. However, if you need some shades to protect your eyes from the hot Mediterranean sun, then try recently opened La Clinique, also in El Born, which specializes in high-end, vintage eyewear from the '50s to the '90s.
With a cocktail bar on almost every corner, it's no wonder why Barcelona is famed for its nightlife. Why not quench your thirst at Dr. Stravinsky. Decorated like the refuge of a mad old alchemist, the bar holds backlit bottles on shelves, effervescent test tubes and strange concoctions fermenting in jars. Offering a wide variety of drinks, from classic cocktails to the more flamboyant, you're sure to find something you like. Yet, if you fancy something a little more artistic head to Guzzo, which fuses great food and cocktails with urban art and soul, funk and jazz. Then there's Sub Rosa…whether you're a cocktail enthusiast, lager lad or teetotaler, you will find something you love amid the sultry vibe at this little cocktail bar hidden away in Gothic.