Barcelona is one of the most visited cities in the world. This Spanish metropolis stands out for several exciting items, and this attracts the presence of tourists who arrive with great enthusiasm and desire to discover it.
The history of this city is captivating. Its streets, beaches, promenades, and different points of interest make Barcelona unique.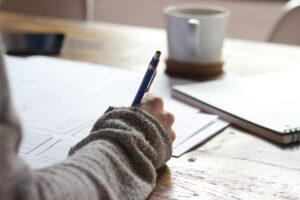 Gastronomy also plays a vital role, as do the museums and the different neighborhoods that makeup Barcelona. For example, the "Gothic Quarter" is one of the most outstanding, and everyone wants to know about it.
But there is a detail that you should take into account when visiting this city. If you plan to be there, it will be essential that you can take a Spanish language course in Barcelona. In this way, you will be able to interact with people, and you will have a great experience during your stay there.
The "Gothic Quarter", an incredible place
This particular neighborhood stands out for having a Gothic style of architecture. Its name indicates it that way.
On this site, we will find different places that will be very interesting to discover.
In the middle of this neighborhood, you can see the Cathedral of Santa Eulalia in the middle of this neighborhood. This church was built in the 14th century and is one of the most important in the city.
In addition, we can enjoy several outdoor spaces. The Plaza San Jaume is located near the town hall and the government palace of Catalonia.
The Plaza Real is located near Las Ramblas and stands out because it has a style that gives it a distinctive touch.
In addition, the Plaza del Rey was built in the Middle Ages and is surrounded by buildings that are part of the city's history museum.
For its part, Plaza Nova is located near the Cathedral and stands out for having towers from Roman times.
We can also visit the Frederic Marés museum. On this site, you can discover an exhibition by the collector Frederic Marés.
The Jewish quarter, also called "El Call," was left aside more than 600 years ago but remained of this part of the city can still be seen.
If you need to know how to get to this site, you should be calm because it will be straightforward. You can take the Jaume I metro, Line 4, or the Liceu Drassanes metro, Line 3.
Undoubtedly, being in the "Gothic Quarter," you will get to know one of the most representative spaces of Barcelona, and you will be delighted with everything you will discover there.
What to do in Barcelona?
During your stay in this city, you will be able to visit different places that will be really charming. In addition to the abovementioned "Gothic Quarter", which has its own lovely style, you can discover other beautiful sites.
The Temple of the Sagrada Familia is impressive. This great church began to be built several centuries ago, and it is estimated only to be finished in 2026.
This impressive construction has towers that will reach 172 meters in height and that capture the attention of all visitors.
To enter, long lines of people are formed who want to know this temple that is unique in the world.
If we refer to religion, the Cathedral is also highly recognized. It was built between the 13th and 15th centuries and is one of the main attractions of the city.
Casa Batlló is another remarkable architectural space. This construction is considered one of Gaudí's best works and a World Heritage Site.
Las Ramblas is the best option if you want to get away from it all and spend time outdoors. You will be able to walk for several blocks while appreciating a fantastic landscape with a view of the sea. Meanwhile, you will pass by places such as fashion stores, bars, and restaurants. You will also observe works of art in the middle of this tour. Without a doubt, it is a great place to spend time.
In addition, if you are a sports fan, you will be able to visit the Barcelona Football Club facilities. This is one of the most famous clubs in the world. This is one of the best soccer teams but stands out for activities such as basketball, handball, and roller hockey. If you like soccer, you can attend one of the matches at the mythical Camp Nou stadium, and if you are a basketball fan, you can see the team in the ACB League or the EuroLeague. In addition, there are other clubs in the city, such as Espanyol and Girona.
Sitting in a restaurant will be a great choice. There you can taste exquisite dishes that are a tradition in this place. Once you finish your tours, you will surely be hungry.
In this city, there are always many things to do. For these reasons, you will need several days to discover everything Barcelona has for you.
The language will be essential.
When planning your trip to Barcelona, you should consider the language. Being able to attend a Spanish language course in Barcelona.
You will be able to attend classes with a teacher at your complete disposal so that you can learn everything about this language.
You should know your objectives and then take classes according to your plans on this language.
The truth is that you will be able to learn Spanish and in this way, you will enjoy your trip to Barcelona to the fullest.