If you are in the Arlington area and looking for a bite to eat, the choices can be overwhelming. You even have the option of heading right over the Potomac into Washington D.C. if you want to choose a restaurant there.
However, there are some standout restaurants right in Arlington that will please your palate and satisfy any cravings you have. Consider these outstanding restaurants right in Arlington as you plan for a satisfying meal:
Ambar
Ambar is located in the Clarendon area of Arlington, near the metro station. The restaurant is known for its Balkan cuisine and for serving small plates. So if you are looking for a great place to try some new dishes and share with friends, Ambar is the perfect choice.
If you are unsure of what to order, not familiar with the different dishes, or just can choose from all the great options, Ambar offers an all-you-can-eat brunch. You and your friends can sample all of the amazing dishes that Ambar serves.
Green Pig Bistro is located behind the Crossing Clarendon mall and across from 11th street park. The restaurant is modern and well-loved locally. The name highlights some of the most popular dishes, which are pork-based.
Some signature dishes include the pork eggs benedict and the pork schnitzel. You will also enjoy the fried shrimp and waffles. If you want to try something a little adventurous give the bone marrow a try.
Pupatella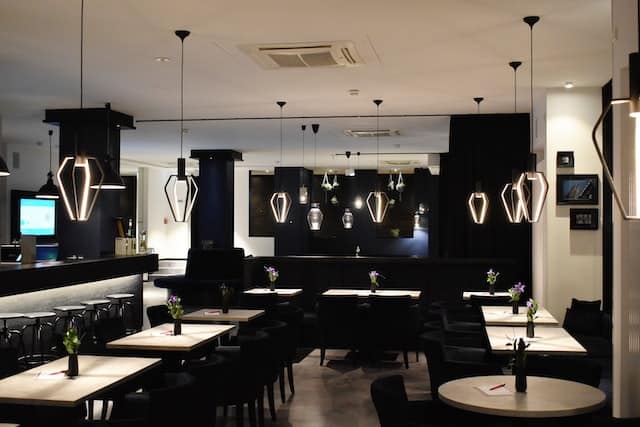 The signature dish of Pupatella is Neapolitan pizza, and there are two locations of the restaurant in Arlington. So you can choose whichever location is more convenient for you: the one near Fields Park or the one near the Army Navy Country Club.
Pupatella's wood-fired pizzas have the amazing crispy crust, and the addition of fresh mozzarella and other high-quality toppings make for an amazing dinner. If you are feeling extra hungry, you can also try the arancini.
Pho 75
Whether you have never tried pho and want a quality introduction, or you are a pho connoisseur, Pho 75 is the spot for you. It is the most popular Vietnamese restaurant in the Clarendon area, and lines for lunch are frequently out the door.
This is an especially loved local restaurant because the pho is authentic and delicious. In addition, the service is quick, and the prices are reasonable. This is a great spot for a casual bite to eat in Arlington.
If you want to be near the nation's capital, as well as all this great food, you may be considering moving to the Arlington area, and luckily for you there is plenty of Arlington real estate available to meet your needs.
Arlington has a variety of high-quality restaurants with various cuisine options, at various price points, and with a spectrum of casualness. Whether you want a classy brunch, a quick lunch, or a nice sit-down dinner, these top restaurants in Arlington have you covered. Be sure to check out Ambar, Green Pig Bistro, Pupatella, and Pho 75.