Do you ever have that feeling that you need to get out and stay out for a while? You want to bask underneath the skies and feel the wind in your hair. You want to have that thrill in discovering new places, people, and things as you adventure outdoors.
It is true that you may have already gone to different countries and places and that you continue to look for more places to learn more about and to trek in.
Some individuals plan a vacation to the Canadian Rockies for years before doing it. Others opt to take a trip on the Rocky Mountaineer train and make plans on their way to the various spots on the spur of the moment.
While both strategies are effective, some forethought boosts your chances of achieving what you want and enjoying a stress-free, satisfying experience. Here are some things to plan about when you plan your vacation.
Start with the Time of the Year
Which month would you like to travel?
Because winter has ended and train rates are cheaper than in June, July, August, and September, May is the most famous month to travel. In May, Banff, Lake Louise, and Jasper temperatures are lower to offset the cheaper pricing.
Which month to travel?
Traveling during the first week of October is often less expensive than traveling in the summer, and the temperatures are generally warmer in October than in May. In general, you are more likely to see snow in May than in early October.
Unsurprisingly, July and August are the busiest months in the Canadian Rockies. However, because most Canadian children finish school around July 1, June is calmer than July and August.
Remember that you aren't going to Vegas, you're going to the Rockies for that immersion in nature and so the planning will be different.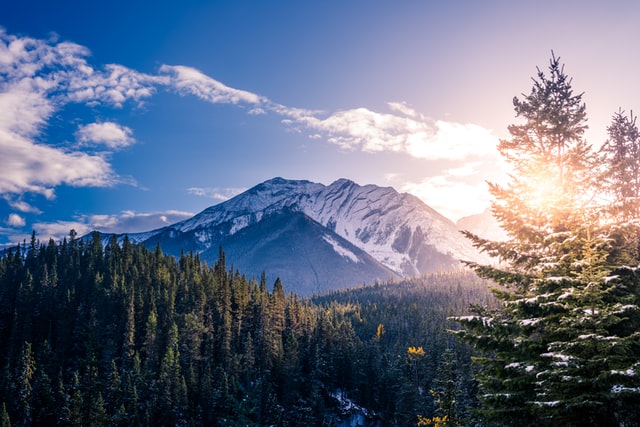 What level of service do you desire on the Rocky Mountaineer?
There are two service tiers accessible to you: Silver Leaf and GoldLeaf.
SilverLeaf Service offers reserved seats in a custom-built single-level car with broad windows curving into the ceiling, delicious breakfast and lunch delivered at your seat, unlimited alcoholic and non-alcoholic drinks throughout the day, and overnight accommodations in Kamloops.
Reserved seating in the elevated GoldLeaf dome car, breakfast and lunch in the GoldLeaf dining car, and access to the GoldLeaf outdoor viewing platform are all part of the GoldLeaf Service. In addition, complimentary alcoholic and non-alcoholic beverages are provided on the train, as are overnight accommodations in Kamloops.
What type of hotels are you looking for?
Some people consider hotels to be places to sleep, while others consider them sanctuaries of comfort, elegance, and beauty. Your attitude toward hotels will determine the hotels you include with your rail excursion.
All of the hotels included with Rocky Mountaineer train packages are fine, but some, notably the Fairmont hotels, are elegant, magnificent, and luxurious, complete with spas, fantastic restaurants, and facilities.
You may add Fairmont hotels in every rail package, as well as pleasant, modest hotels in any box. You may also combine and combine. Any rail package can easily be supplemented with hotel breakfasts, dinners, or dinners.