Seniors are a treasure, and they are truly members of society that deserve respect and dignity. This is why many people these days are considering alternatives to putting people of advanced age in care facilities.
While often the quick access to medical services available in these facilities can be a huge plus, and often even save lives, one has to call into question the quality of that life that ends up being lived in an institution of that nature.
Every situation involving seniors in this way is very unique. But there are solutions that can allow us to not have to take the step of committing a loved one to a care facility, solutions that make it less of a necessity. Each situation is nuanced, therefore it is a great idea to look for nuanced solutions to fit unique and special situations involving unique and special human beings for whom we care a whole lot!
We're going to examine a few of these potential solutions; maybe one or more of them will wind up being right for you.
Find A Senior Companion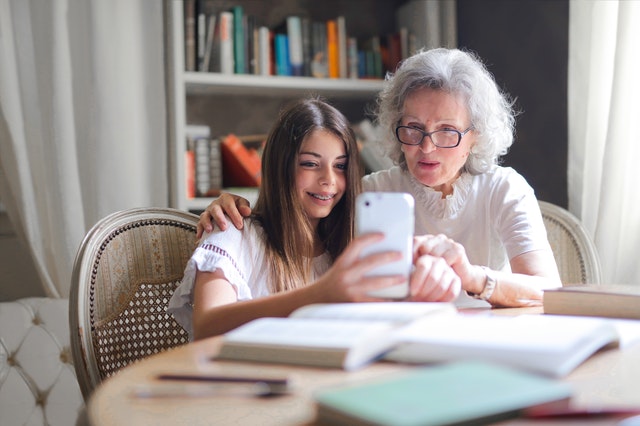 A senior companion is often an excellent solution for seniors who need a certain amount of care but for whom a full-on care home would be considered to be overkill. A surprising number of seniors fall precisely into this category.
These people can be taken on with varying degrees of medical skills, depending on the necessities of the particular situation at hand.
Another great advantage to this is that these senior companions many times provide much-needed companionship for a relative who is often struggling with loneliness and depression. It's widely known and accepted even in the most rigorous scientific circles that, in many cases with the elderly, illnesses tend to be psychosomatic in many cases. This is, for example, why seniors often die shortly after their spouses do. Many seniors simply need companionship and someone to talk to, and that will be enough to keep them healthy enough to have a decent quality of life in their golden years.
Move In With Them
This is often a great option for those of us with kids, as even a senior relative in not the greatest health is often still capable of supervising young ones, which helps the parents and gives them a continued purpose at the same time.
Of course, this option isn't exactly for everyone. This option often means getting a new place that has more living space and/or is more senior friendly.
We just published an article talking about how suburbia is all of a sudden becoming popular again. For example, people in the Toronto area are often now looking at houses for sale in mississauga or even further out for the first time. Urban cores have been getting crazier and crazier in recent years, so it's not hard to see why the suburbs would jump in people's estimations as a good option, especially if they are planning on cohabitating with a senior.