Fancy learning how to beat the casino like a pro gambler? Here are some of the best tips on how to win at slots casinos from those who have tasted success.
Practice, practice, practice!
Although practising may not mean perfect in the world of gambling, it certainly helps when playing games like blackjack and poker if you practice your strategy. So before you jump right in and play games at a casino, practice with friends or for free online to perfect your play before you place your bets.
Don't look into the light!
Most players won't even realise that they are completely up against the odds when they step into a casino and that they are reeled in by the bright lights of the most alluring, flashy and loudest game of the casino floor. If you find the most extravagant looking game in a casino, the chances are, this game is the most profitable for the casino. Slots are the best example of this as they are extremely fun to play and are one of the most thrilling and addictive games in a casino and it's no coincidence that slots have the highest house edge in the casino. So, while slots are extremely entertaining and can be lucrative if you're lucky if you're looking to beat the casino, don't start with slots!
When it comes to slots, bet the maximum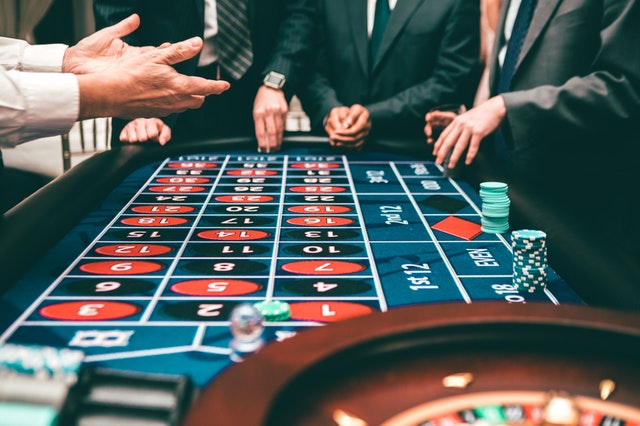 As we know, you're less likely to win big on a slot machine than you are on table games but they're extremely fun to play, so despite this fact, many players still enjoy playing. So, if you play slots, maximise your winnings when you do win by betting the maximum and check the paytable before you place your bets to make sure what the maxim bets are.
Keep your eye on your watch
Many casinos don't have clocks or windows inside the casino as a way to keep players playing and betting for as long as possible, as without clocks or windows, some players can easily lose track of time. So, to beat the casino at their own game and set yourself a time limit of how long you'd like to spend in the casino and keep an eye on the time on your watch or phone so you don't while away the hours in a casino. Setting yourself a budget on how much you can afford to spend is also a wise idea and once you've had a big win, walk away before you spend your hard-earned winnings!
Keep a level head
Don't be too tempted by the take advantage of the free drinks offered by casinos as more often than nothing is for free! Most players who enjoy one too many free drinks whilst playing tend to lose more money than they win, so whilst the casino offer free drinks, they benefit more from players who frequent the bar. So, keep a level head and don't drink too much whilst playing so you can be in with a better chance of beating the casino!