It's fun to play casino games online. It's easy. It's convenient. You don't have to pay for travel or somewhere to stay overnight. You can play at any time, anywhere you want. And online casinos have all the games you would expect to see in a physical casino including the UK lottery, and sometimes more because there are no space restrictions.
Yet despite all of these major advantages, there are some casinos in the world that people just have to try out. Even if it means travelling a long way, even if it means expenditure, even if it means planning well in advance. There is just nothing that can compare to these real life casinos. Read on to find out which ones you've just got to experience for yourself.
The MGM Grand, Las Vegas
If there is a more iconic casino anywhere in the world we just couldn't name it. The MGM Grand in La Vegas is often the first casino anyone will think of if they are asked to imagine one, even if they don't know what it's called or where it's located. It's just that memorable and popular that it has been seen everywhere from movies to books to postcards, and much more besides. This is the casino that people flock to when it Vegas, and although they will usually try out many different venues, the MGM Grand is the one they all want to go to first.
It measures 171,500 square feet making it the largest in Clark County, let alone Las Vegas itself, but more than its size is its glamour and panache.
Caesar's Palace, Las Vegas
The second venue on our list is another one located in Las Vegas, and this time it's the famous Caesar's Palace. Not quite as big as the MGM Grand (it comes in at 124.181 square feet), Caesar's Palace nonetheless occupies a big space in every gambler's heart, especially if they are into their poker. There is a 24 hour, 4,500 square foot room dedicated solely to poker, and you're sure to find yourself at a table with plenty of interesting people no matter what time of the day or night you choose to visit.
Marina Bay Sands, Singapore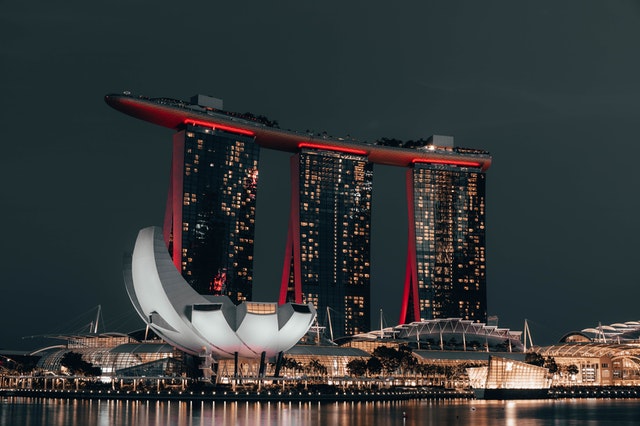 It cost $8 billion to get the Marina Bay Sands in Singapore up and running back in 2010, but despite its hefty price tag it is now considered to be one of the top 10 most profitable casinos in the world. And the reason that any casino becomes profitable is that people want to go there to spend their money.
The Marina Bay Sands is definitely that kind of casino. There are more than 700 tables in this one resort, and if you love your slots you're in luck – there 2,500 of them in this casino.
Casino de Monte Carlo, Monte Carlo
No list of the most wonderous, exciting, coveted casinos in the world could possibly be complete without adding the incredible Casino de Monte Carlo. If there is just one casino you want to try before you die, this has to be the one – put it on your bucket list now.
The Casino de Monte Carlo dates back to 1863 and has been the focus of lots of different movies including Goldeneye, Casino Royale, and Never Say Never Again. Interestingly, residents of Monaco are not allowed to play in this casino, so you should feel honoured when you step through the door.