Do you want to boost productivity? If yes, you are on the right track because it's an essential element in an organization. Productive employees work as the backbone of the success of a company. According to the report of the USA Bureau: 
"Employee productivity has been decreasing in the past years."
However, if you are an employee or running a business, then you should learn the importance, how to calculate it, and most importantly, ways to increase productivity. But at first, we start with the basic definition: 
What is employee productivity?
"Employee productivity in a workplace is a way to measure the output of an individual employee."
For instance, a company produces bottles and wants to know how many bottles one employee manufactures. In this way, companies check the individual employee output. But remember that we should distinguish employee productivity from labor or workforce productivity. However, managers and business owners always try to find ways to improve employee productivity. According to Gallup, companies that engage employees can obtain 147% higher revenue than their competitors. So, to stay ahead of the competition, working on the measures and increasing employee productivity is crucial. Employee performance is linked with many other factors: 
Working environment 

HR practices 

Tools that can help employees to make the processes easier 
Higher productivity is a sign of a healthy business culture. Productivity increases when your workers feel happy and satisfied, and top management supports them in decision-making. 
Importance of higher productivity: 
Employees and teams are two factors that play a pivotal role in the success of an organization. So, an organization must set higher standards and try to achieve them by empowering the team. Here are the following points that show why it's crucial to boost employee productivity: 
It helps to achieve so much in less time 

You can earn more revenue by investing a few resources 

It helps to assess whether you are meeting targets or not 

You can schedule the projects ahead of time 

Helps business to grow 

You can remain productive 
In short, higher productivity ensures that you stay relevant in the market. But to achieve the final goal, you should learn ways to measure productivity in an organization. 
How to increase employee productivity in an organization?
There are plenty of ways to measure productivity in the organization but try to use the simplest one as it's the best way to keep things less complicated. Besides productivity, follow these 4 Ws to keep the business GDPR compliant. Apart from this, if you are starting the journey of being productive, then follow these tips for the best results: 
Give tools to employees: 
We all know that technology has progressed, and everything has been converted online. So, if you want to achieve more, equip your workers with the proper tools. In this way, the team can work efficiently. However, we are dividing all productivity tools into the following categories: 
All the above are productivity tools to increase performance and help to stay in the competition. For instance, if the HR department struggles with payroll management, you can allocate a budget for online pay stub generation software. In this way, HR can save time and effort. 
Promote wellness: 
We all know that healthy employees can give their 100% at the workplace. However, the main aim of an organization should be to keep employees happy, and their inner and outer health should be the priority. Here are the following ways that you can adopt to promote wellness in the workplace: 
.Ensure you are providing health insurance to the employees 

Provide employee assistance program for workers who are struggling to gain confidence 

Offer gym membership to the employees because physical health is linked with mental health 

.Provide healthy snacks during the break or lunch hours such as apples and protein-rich carb free foods.
Apart from this, it would be best to offer adjustable seats because constantly working in one position can affect your health. So, a 10-minute after every 2 hours is a great way to keep workers fresh. 
Diminish motivation killers: 
Motivation and productivity are two critical factors that are closely interlinked with each other. So, if you want more employee productivity, keep them motivated. But for this purpose, you will have to eliminate the motivation killers from the organization. Here are a few elements that you should stop in the first place: 
Get rid of the negative employees 

Eliminate stress that happens due to overwork 

Boredom 

Employees feel motivated only if they are appreciated. 
After identifying and rectifying these problems, you will start seeing positive changes in an organizational environment. 
Kill distractions: 
If you want your employees to achieve more, then kill those things that can create distractions in a working environment. Everyone gets distracted sometimes, but these things at the workplace can cause problems. According to the survey of the Career Builder: 
"Cell phones were the biggest distraction for more than 52% of employees."
Apart from cell phones, the internet, idle office gossip, and social media also creates a distraction. So, kill these distractions and ask employees to keep phones on silent mode, and they can use these devices during break hours.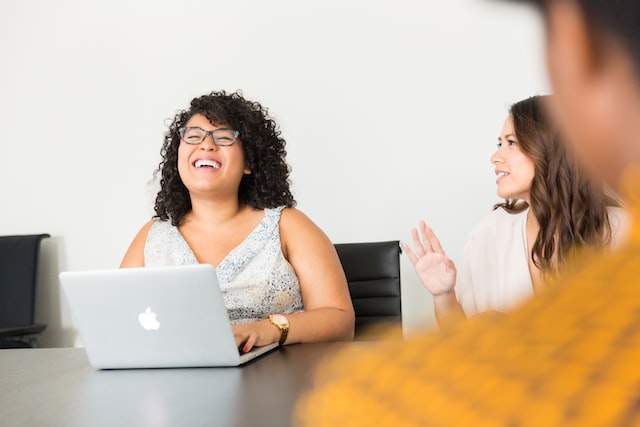 Improve workplace conditions: 
It is another essential factor you should pay attention to because employees feel motivated to work more if the workplace is good. So, mainly here are the following factors that need your attention at the workplace: 
Ensure there is enough natural light in the office 

Include plants because they look pleasing to the eyes 

You can paint walls with different colors 
Apart from this, you can allow flexible working hours for the employees. In this way, workers can keep a perfect work-life balance. Moreover, you can enable remote work because 63% of workers feel more productive when working from home. 
Conclusion: 
After understanding everything, it's time to act and enjoy your company's success. If you implement the right strategies, you are just a few steps away from earning more by spending less revenue. But before planning anything, consider what's beneficial for your company and employees.