With the coronavirus (COVID-19) outbreak, many major life events have seen an abrupt change to them. Weddings have been postponed, baby showers have been cancelled, and milestone birthdays have been affected.
These life events also include the milestone celebration of graduation, which sticks out the most due to its significance. It cannot be cancelled. It cannot be delayed. It cannot be undermined. Yet, we see our loved ones going through their graduation year with practically no celebration to show for it.
It doesn't have to be that way.
Hold Your Virtual Graduation Party While Making It Extra Special
Thanks to video calls and teleconferencing, you can now hold graduation parties right at your phone or computer screen. But they don't need to be thrown together abruptly. In fact, this year needs to be extra special for graduates.
To make these virtual parties more of a celebration, you can still do milestone activities such as donning graduation robes, listening to graduation speeches, and inviting loved ones to the online celebration.
To make up for the loss of socialization, you can benefit from a service such as Basic Invite, which can post your graduation invitations anywhere you want.
Since graduation cards are more intimate than a text and carry no risks that come with physical gathering at this crucial time, they are a simple yet effective way to elevate your virtual graduation party.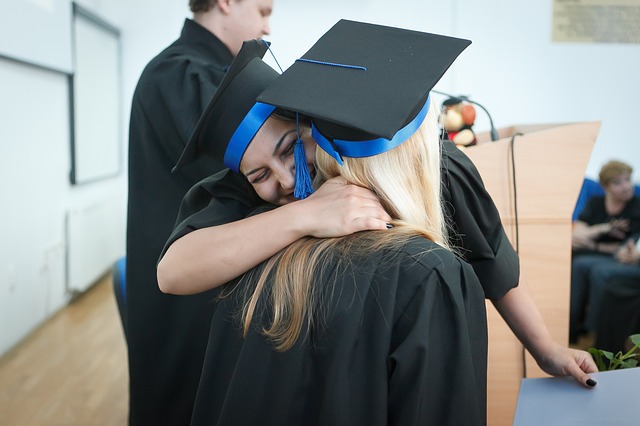 Basic Invite Helps You Pull Off a Virtual Graduation Party With Ease
Basic Invite is a family business that's based out of Utah. This allows the popular stationery provider to operate the COVID-19 pandemic while also complying with all safety measures.
Even before the pandemic, Basic Invite has been popular for its online stationery services and extensive design templates. Whether you need custom thank you cards, a graduation announcement, or graduation invitations, you can design your own stationery through Basic Invite's easy to use interface.
This feature has always been quite helpful, but it proves highly beneficial amid social distancing measures. Instead of physically visiting a stationery provider and risking your health, you can develop all your grad party staples online.
With Basic Invite's virtually unlimited color combinations, you can also personalize your graduation cards any way you want. Through the service's commitment to priority mail, you can get your cards right at your doorstep even though this uncertain time.
But what if you didn't want to post these invites yourself during the outbreak?
You don't have to worry, since Basic Invite has got you covered there as well.
With its direct address collection and mailing service, Basic Invite can also post your graduation party invites through the United States Postal Service. This way, your loved ones can know about your virtual party's date and time through a formal invite – all without a need for you to step out of home.
Basic Invite is currently offering a 15% discount code on all orders. This means that whether you need to order a single card or multiple items, you can put together your party stationery while staying under your budget.